You are in control.
Being in control isn't as powerful as also feeling in control. You absolutely can, and should, learn how to harness the power of your birth experience in order to transition into parenthood stronger than ever.
If you've experienced any sort of abuse, assault, loss, or trauma in your past or even took a few swings on the mental health pendulum, you are already at a higher risk for postpartum depression and anxiety disorders.
Denial and time doesn't always heal trauma in a way that prevents it from affecting future births.
BUT, we can come up with a plan that can be put into motion quickly and easily - even in your groggy, hormonal postpartum state!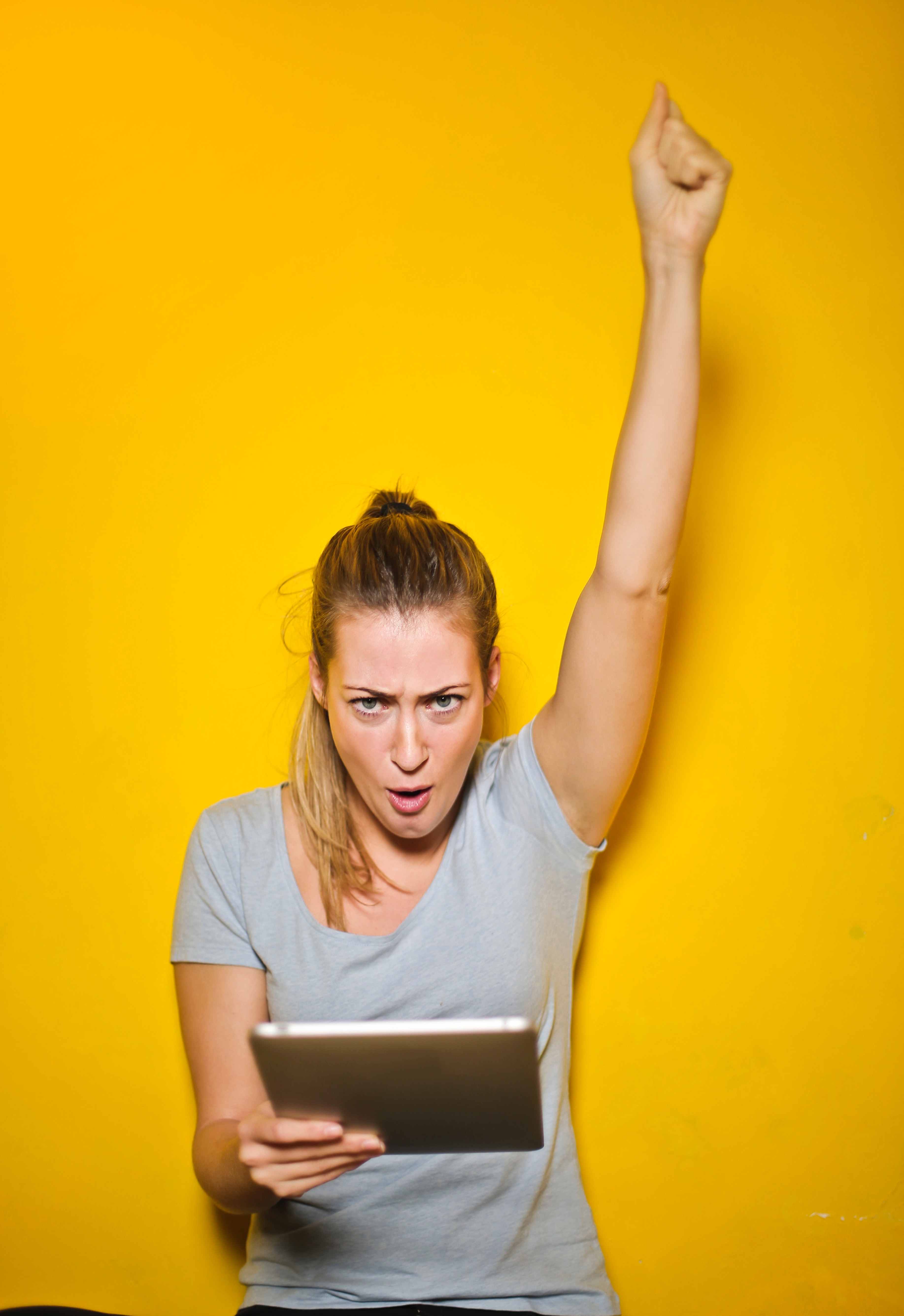 The key to beginning parenthood stronger than ever is to identify the HARD STOPS, or triggers, that are inherent in labor and birth and develop strategies to move forward and have a positive experience.
You're overwhelmed by all of the UKNOWNS and WHAT-IF'S inherent in labor...
Or you have a few HARD STOPS that are keeping you from feeling like you can enjoy this important day...
(for example: episiotomy, emergency cesarean, phobia of needles, not feeling heard)
That's really common after previous trauma, especially a traumatic birth. That doesn't mean you're doomed to have bad births or be re-traumatized.
In 3 private sessions, you'll process your previous birth, discuss all possible triggers or fears around the next birth, and have a customized birth plan plus support and a trauma-informed L&D nurse on your side very step of the way.
What's included
2, 2-hour strategy sessions through Zoom video-conference, private and convenient
1, 1-hour Birth Plan review session through Zoom (If you're not currently pregnant, I'll customize the sessions to fit your needs)
1, 1-hour postpartum processing session through Zoom video-conference, discuss your birth, process your reactions to facilitate healing
Space and time to share your fears/concerns/triggers. As a labor nurse, Lamaze certified childbirth educator, and trained through When Survivors Give Birth training program, I have a unique perspective to help you prepare for a birth that has the potential to aid in your healing and begin your journey into parenthood feeling powerful and prepared
You will receive all of my notes taken during our sessions so that you can focus on being present instead of taking notes
PLUS: The entire Ultimate Guide to Taking Control of Your Childbirth online Lamaze course! [$119 value]
What You Won't Get
This is not psychotherapy
You won't get a diagnosis
Judgement or criticism about your birth plan
Fluffy, feel-good answers all tied up in a bow
Truth: childbirth is challenging. If it was a walk in the park, you wouldn't be looking for ways to make it smoother and less terrifying. It is a time of great vulnerability, openness, and rebirth. I can't tell you that it will be so awesome and you'll float out of that delivery with Super Parent powers because birth was easy...so I won't. I will tell you how awesome and powerful you are, and I'll help you discover coping mechanisms and tools that you already possess, and some that you can learn and practice, so that instead of breaking you, this birth can be empowering. It may not be totally mapped out and controlled, that would require that I have magical superpowers, and I assure you I don't, but you'll be in control and it doesn't have to break you, either.
Thanks for submitting your information! Please continue with the checkout process.
Frequently Asked Questions
Is this a childbirth class?
It's bundled!! You'll get IMMEDIATE access to the entire online childbirth education course, The Ultimate Guide to Taking Charge of Your Childbirth [$119 value], where you will begin to learn what to expect in the L&D process, how to feel in-control of your pregnancy and birth, concrete ways to talk to your provider and understand your options, and evidence based steps to having the healthiest, safest birth possible!


What else do I get?
You will get my full write-up of notes and 25+ possible triggers that may impact you during your birth. This will give you a starting point for birth planning and communicating with your partner and/or birth team how to best support you. Your team will love some direction from you, trust me!
We also review your birth plan together including feedback from your provider if you choose.
How do I schedule my appointment?
Upon enrolling, you'll receive further instructions on how to book a time for your appointment.
When do my sessions start and finish?
Your first session can start ASAP! Inside this course you will get a link to my calendar, and you can schedule your first session as soon as this week! I recommend scheduling the last session AFTER the baby is born when you know the time of day that works best with your family. That's a one hour follow-up to discuss the birth and process your experience.
Can I get a refund if I'm unhappy with my purchase?
We would never want you to be unhappy with your experience or unable to schedule your sessions. If you are unable to schedule your first session, contact us in the first 30 days for a full refund (less processing fees). Refunds cannot be given after the first session has been completed or less than 24 hours before session begins.