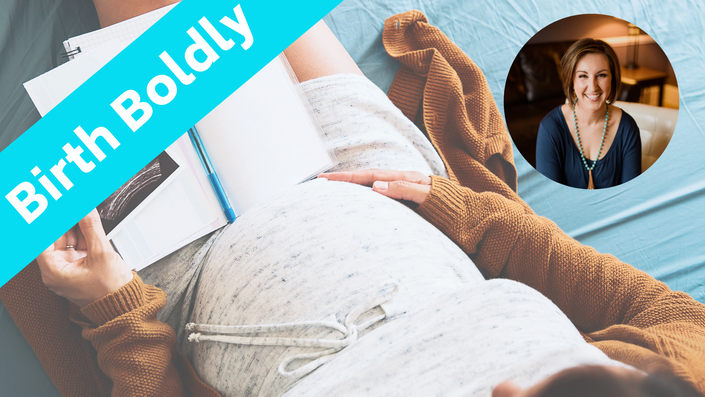 The Ultimate Guide to Taking Control of Your Childbirth
Go Into Labor with Actual Confidence in Just One Weekend
You don't have to feel overwhelmed by all of the YouTube videos and blogs that may or may not be up-to-date, legit info plus save a ton of time for the fun stuff - like planning a Pinterest-worthy nursery with faux fur carpeting #YOLO
Spoiler Alert: You don't have to hug trees or burn incense through contractions to feel like a total queen once your baby is in your arms. (I mean, you totally can, but the queens with epidurals and dreams of a postpartum cheeseburger can feel boss, too!)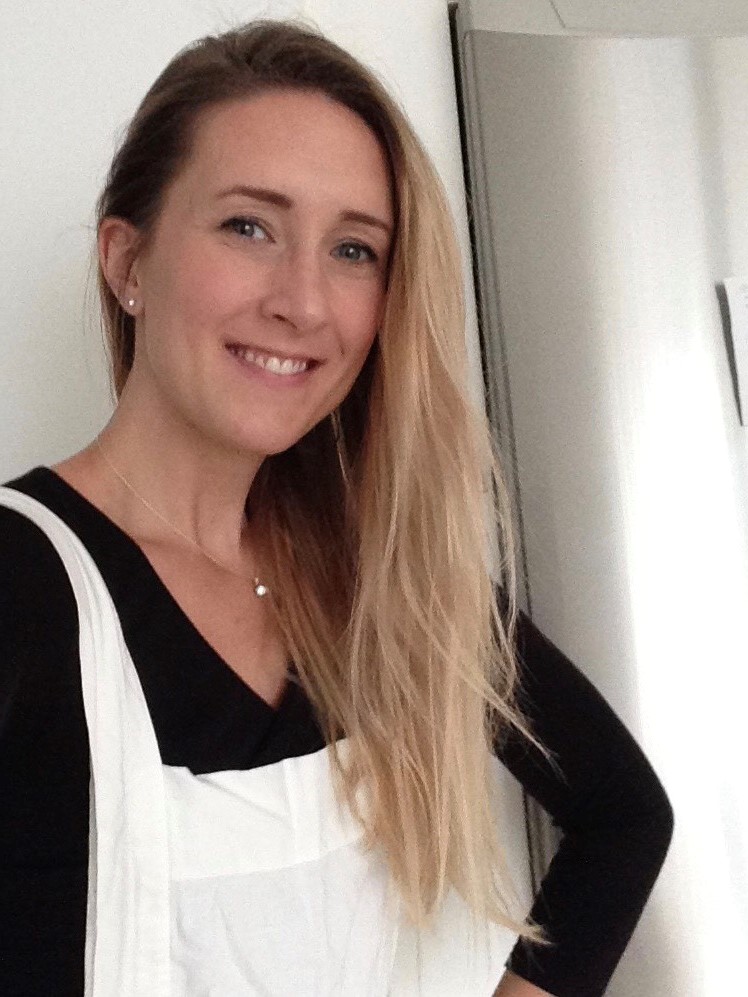 " I love that you cover so many different aspects of labour & delivery! I was inspired and found a small notebook where I have written affirmations, reminders of the phases of labour, words that give me perspective, methods for relaxation, etc.
I love seeing passionate professionals talk about labour and delivery! It makes me feel safe!"
- Johanna, Sweden, student
Prepare to BIRTH BOLDLY!
---
+ Learn what to expect in the L&D process
+ Feel In-Control of your Pregnancy and Birth
+ Create your own Customized Plan for your childbirth
+ Become a confident Decision-Maker about your health and safety
+ Discover ways to shorten labor
+ Find ways to Reduce and Manage Pain that work for you
+ Feel empowered with your new skills and knowledge
+ Enjoy the flexibility of online learning with a variety of multimedia modules
+ Join over 1200 Birth Nurse Academy students learning to #birthboldly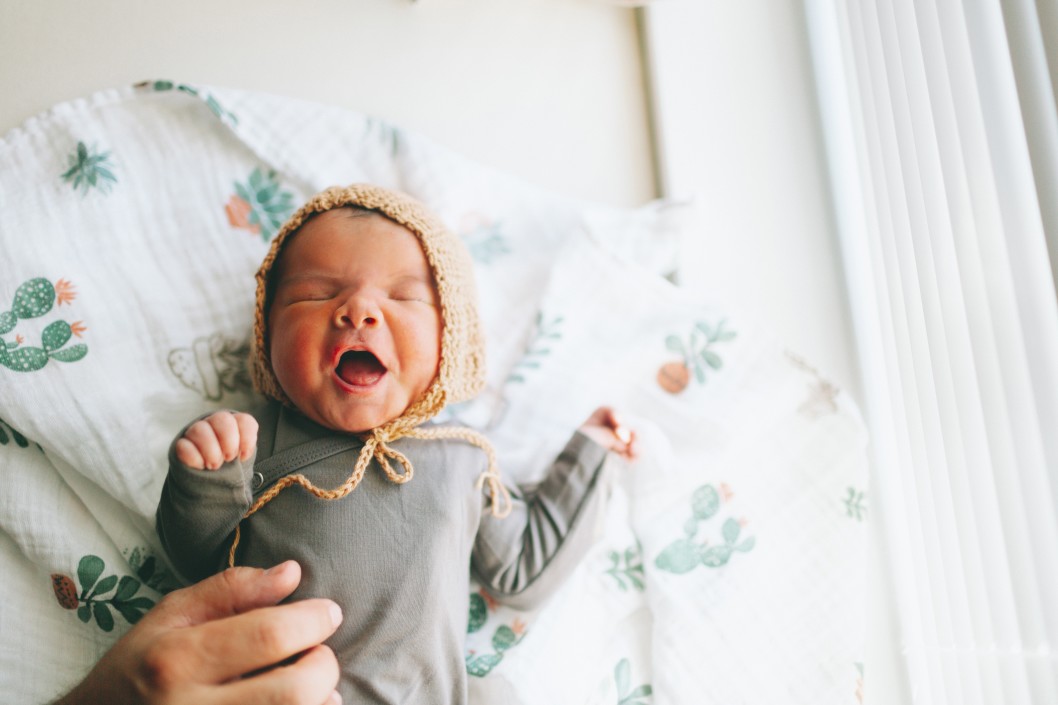 After helping thousands of families give birth as a Labor and Delivery Nurse and experiencing a traumatic birth experience myself, I've learned that what works in labor for one person may not be what's right for another.
This online class gives you the privacy, time, and specific activities to guide you through a learning process that's unique to you and what's important to you on your baby's birthday.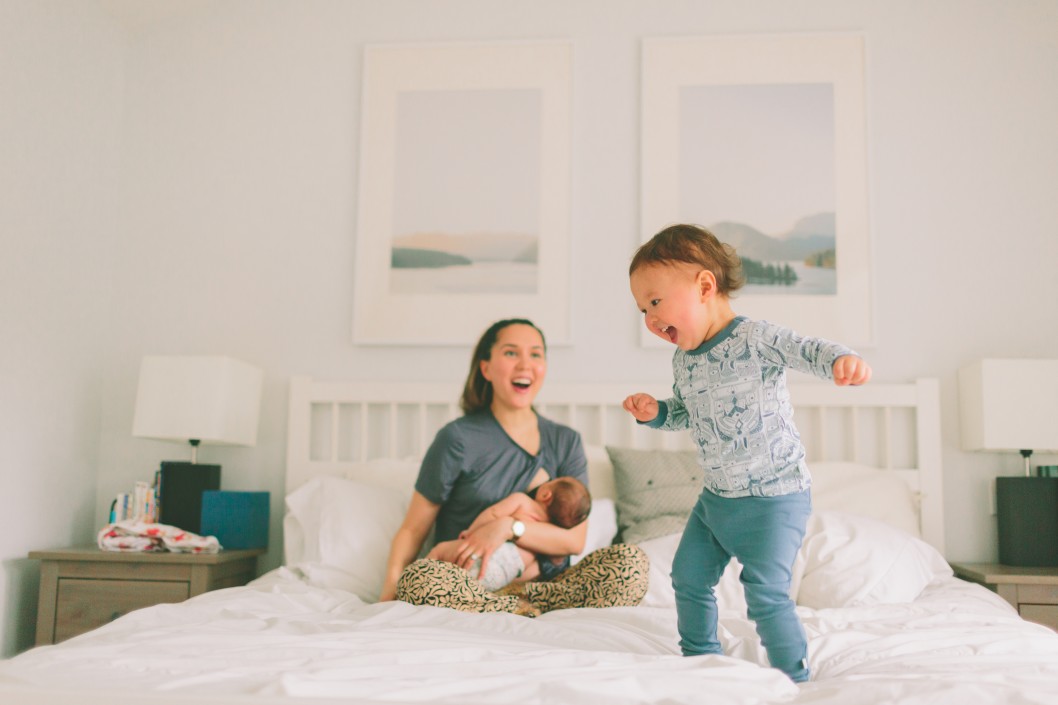 Go Into Labor with Actual Confidence in Just One Weekend
Why wait?
All that time you've saved could mean you could get the nursery done (like, done done) next weekend!
You'll have an actual plan for what you want (and don't want) in labor, which goes way deeper than yes or no to an epidural
You'll already start feeling more at east about those first contractions (that could start any time!) which = sleep better!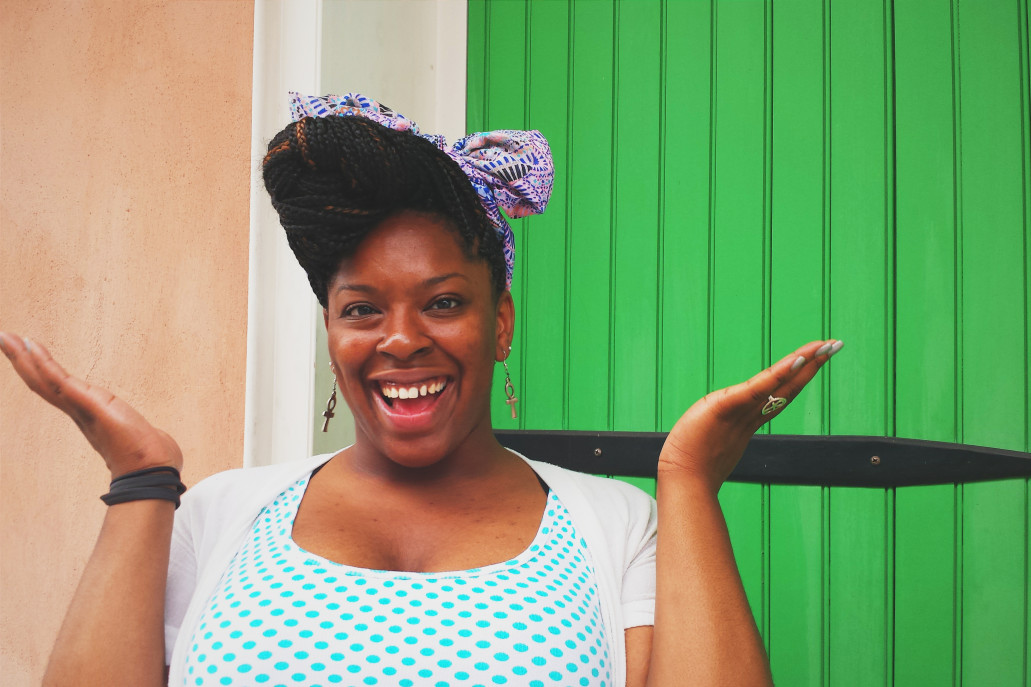 "I LOVED how Mandy wasn't trying to push her personal opinions and offered many different perspectives on birthing practices. I also loved how much there was to learn and I feel so much more confident and prepared going into this birth. I think the price was definitely worth the peace of mind I've gained from taking this."
Course Curriculum
Why is Lamaze the best?
Available in days
days after you enroll
Lesson 1: Welcome, Early Labor
Available in days
days after you enroll
Lesson 2: Mucous Plugs: Uncensored
Available in days
days after you enroll
One-on-One Pregnancy Coaching Call* video call [$87 value]
Creating a Safe Space for Cesarean video lecture [$27 value]
How to Protect Your Perineum video lecture [$39 value]
The Birth Nurse Buyer's Guide downloadable pdf [$17 value]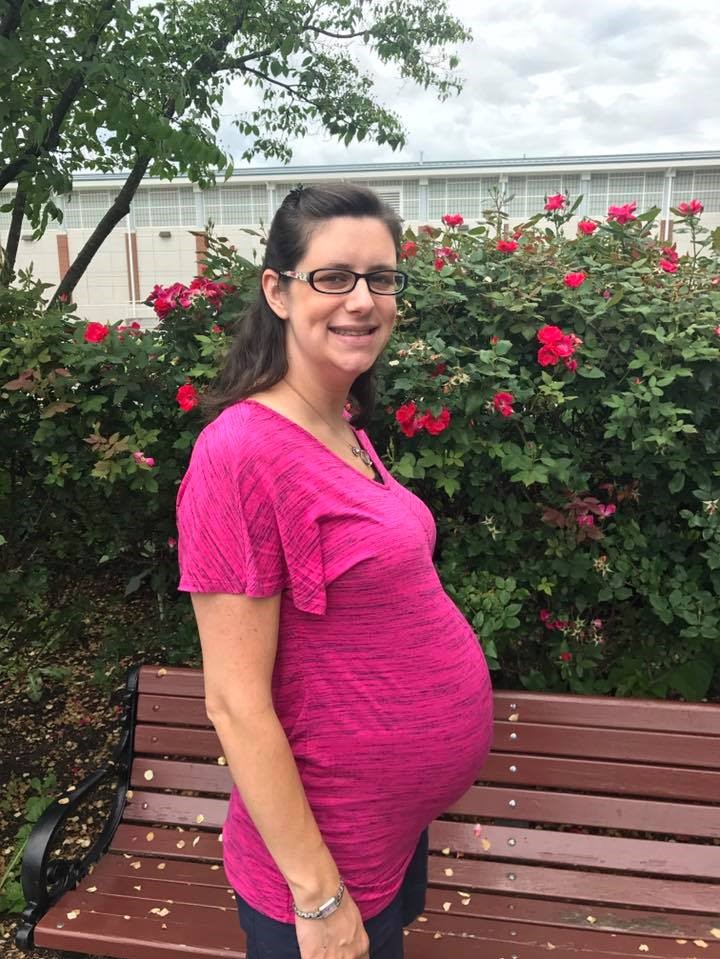 " It's been soooo nice not having to get dressed and go somewhere for class every week. We work at our own pace and can re-watch parts that we really want to focus on. I've learned so much!"
- Becky M., Registered Nurse in OB, mother of 2
(photo of Becky and her husband watching the course videos on their TV)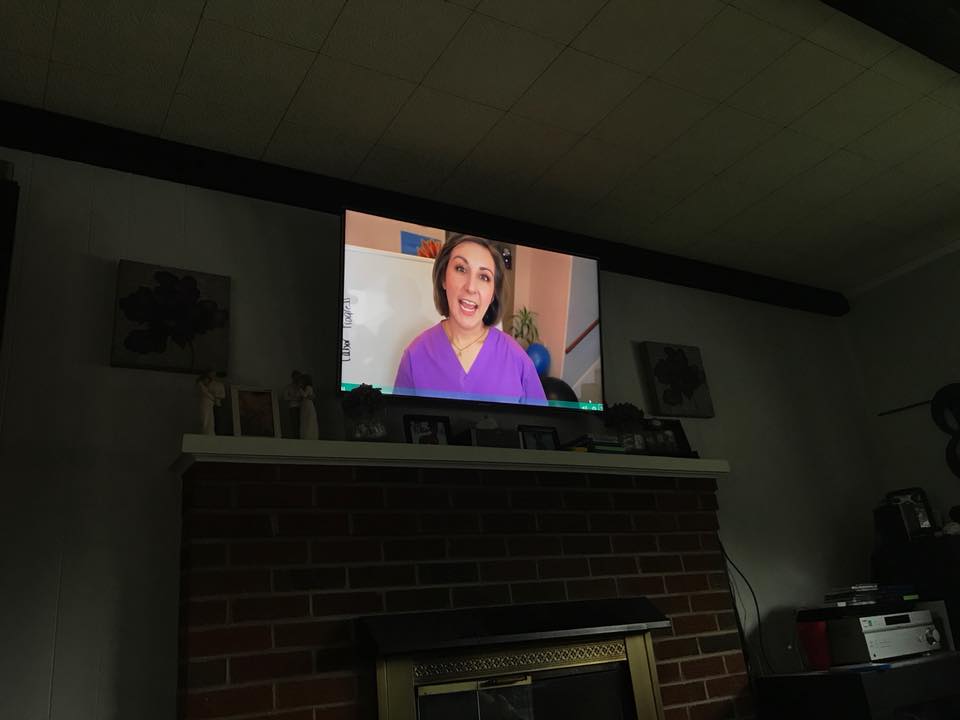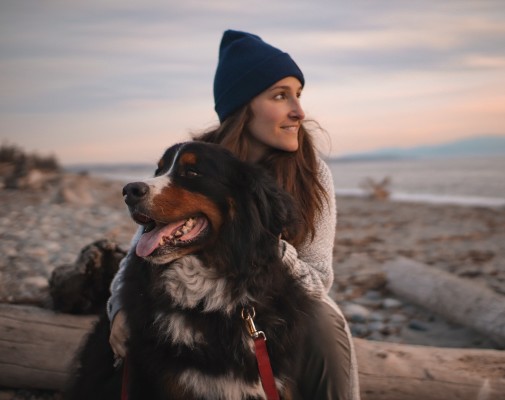 "My husband and I took this class with our 2nd baby on the way! We learned so much and had a the best time in the class! When I went into labor with our little girl she had just flipped from being breech the entire time, while i was in labor she had flipped again causing her to wrap her cord around her neck twice. My doctor was ready to rush me into a c-section. I immediately ran everything we had learned from Mandy during our class through my head, begged and cried to please let me try to push. The doctor agreed, once he told me to push as him and his nurses were all getting ready, out comes a beautiful baby girl in 28 seconds! We set a record time with the doctor for delivery as no one in the room was ready at all! I couldn't have been more proud of myself, before Mandy's class i would've gone with the c-section because that's what the doctor wanted. I HIGHLY recommend this class to all of my expecting friends! My husband and I have agreed if/when we have another baby, we will definitely take the class again! I thought i knew what i was doing after having 1 child but little did i know until i took her class!!!!!"
- Morgan M., student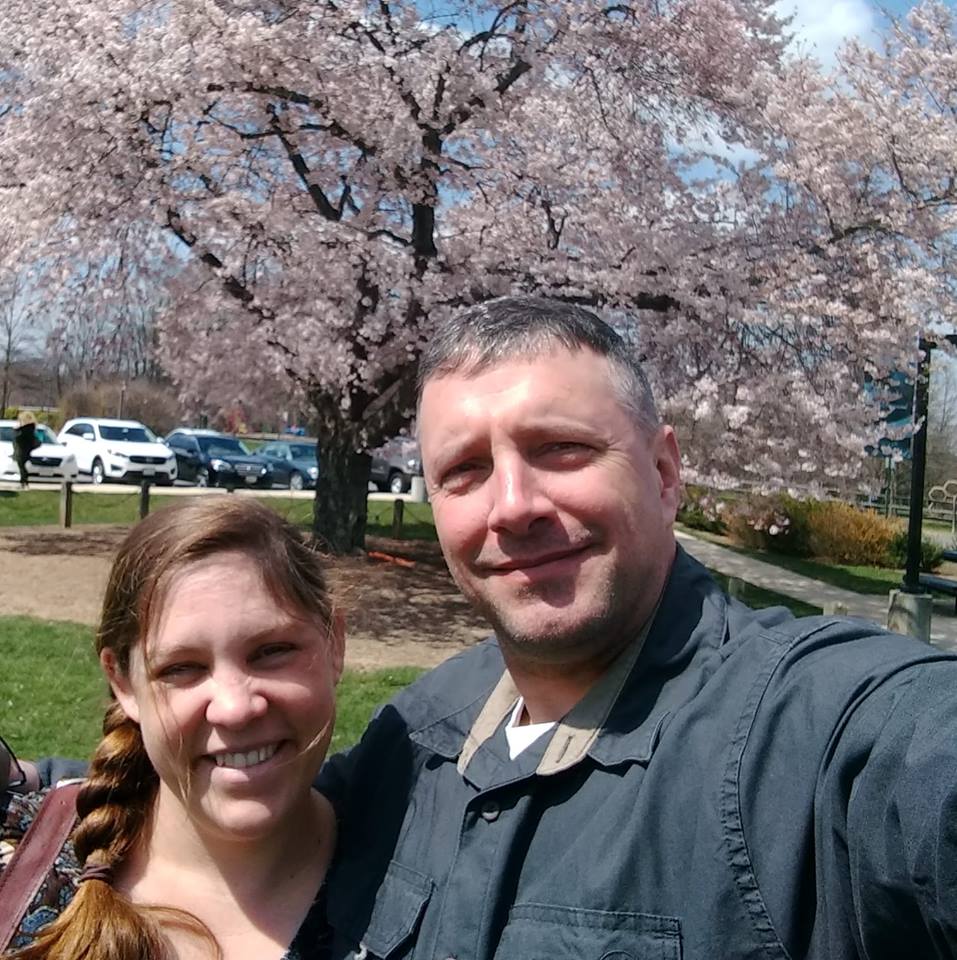 "Thanks to Mandy and group for education, support, and advice!"
- Jessica C., online course student, mother of 1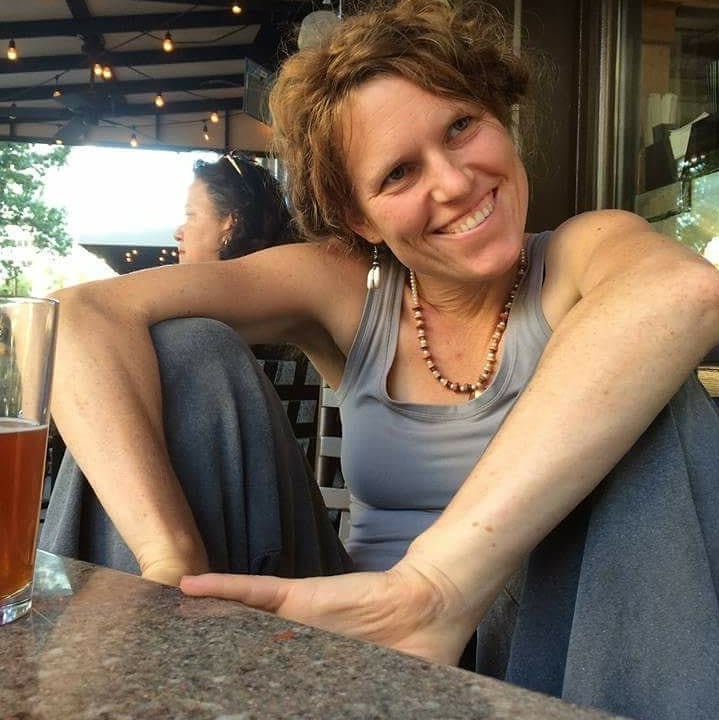 "As a doula, I have had the privilege of seeing "The Birth Nurse" in action. She shares her great knowledge and skill with compassion and is not afraid to get creative to get results! I recommend her as your OB nurse and childbirth instructor!"
- Tara D., Founder, Ancient Roots Midwifery & Doula Care LLC
Your Instructor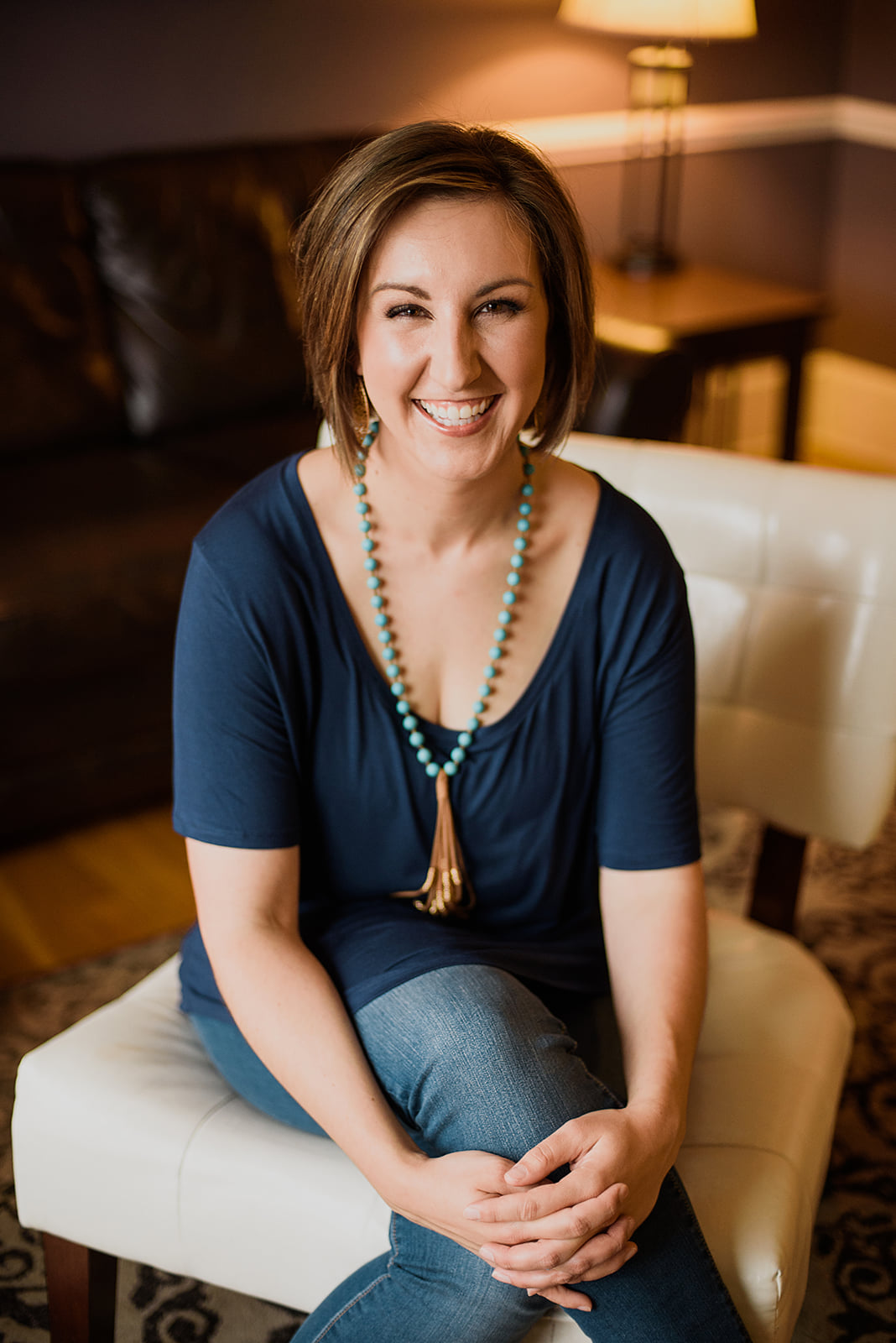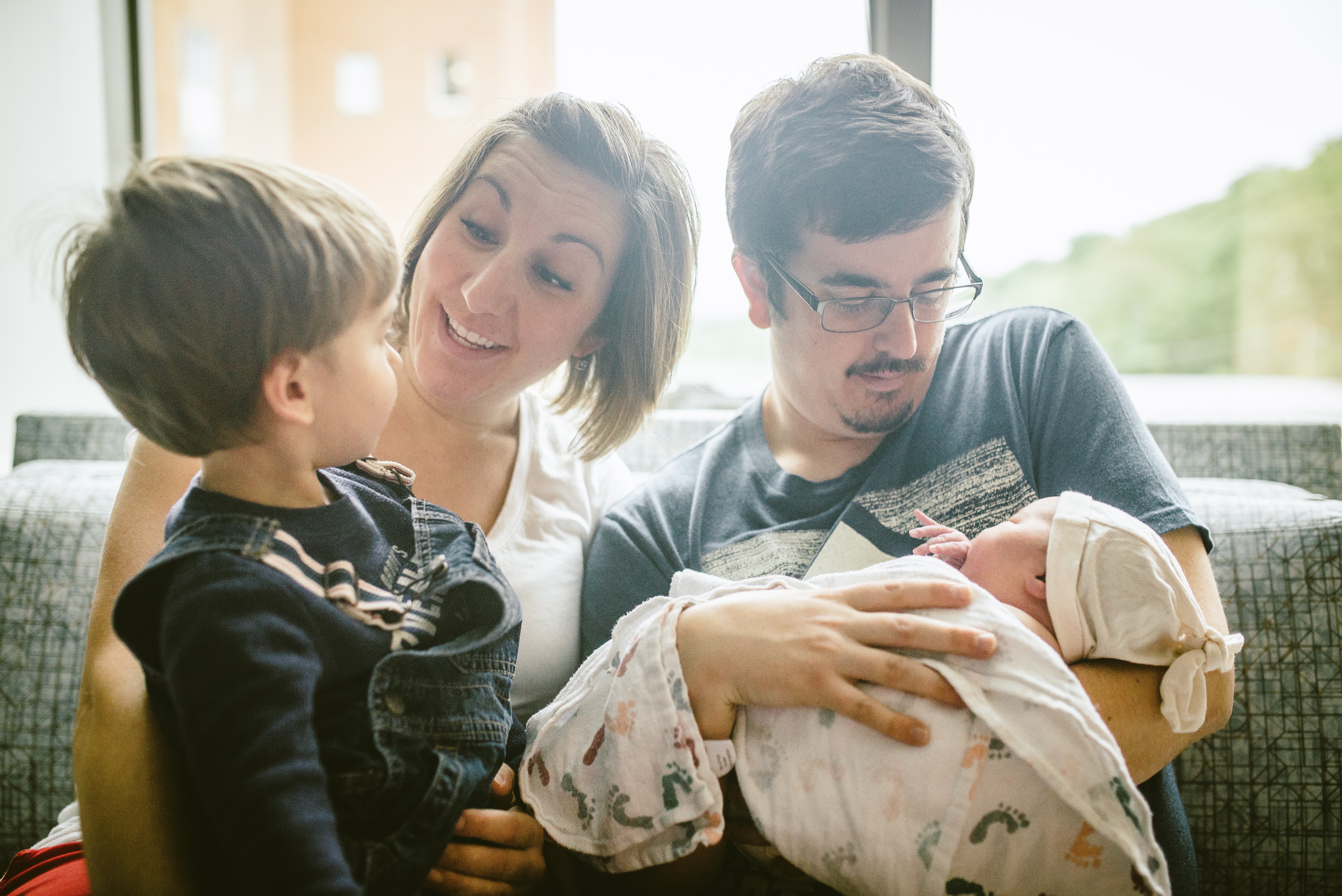 Hey there! I'm Mandy Irby, the mom and nurse creator of the Birth Nurse Academy and popular YouTube channel @MandyIrby. I 1 million% believe that our bodies are powerful, and with the right support, we are unstoppable.
My absolute favorite part about bedside nursing is when I can help surprise a new birther with their own strength! Labor plays funny tricks with our minds. It makes us vulnerable, it's raw, it's scary. Many of us get to a point where we feel utterly defeated, overwhelmed, and that we simply Cannot do it. I know the truth, however, and can see the fierceness and power inside each birthing person. When they finally reach the finish line and look back at their journey while holding their little one in their arms, that look of "well dang, I actually did it" is my favorite part of the whole process.
Though childbirth is very real and very raw, I believe that our past experiences, hurdles, and accomplishments are what give us the superpowers we need to have a powerful, confident, and in-control birth experience.
I grew up in the suburbs of Kansas City but have happily called Virginia home for the last 15 years. I discovered a passion for childbirth while attending the University of Virginia and have been supporting pregnant, laboring, and breastfeeding people and families for the last decade.
---
I'm on a mission to change birth culture so that is trauma-informed, patient-centered and safe for everyone.
---
Include your partner/friend and begin to strengthen your entire birth team!
A few simple support techniques can mean the difference between you being watched in labor and you feeling fully supported by your entire team.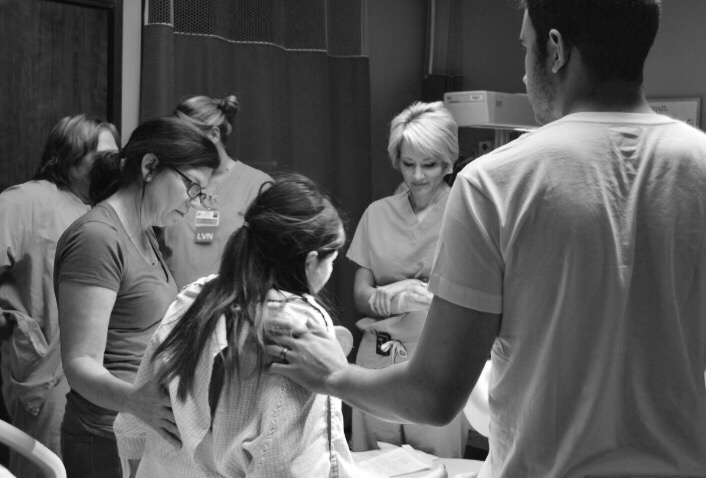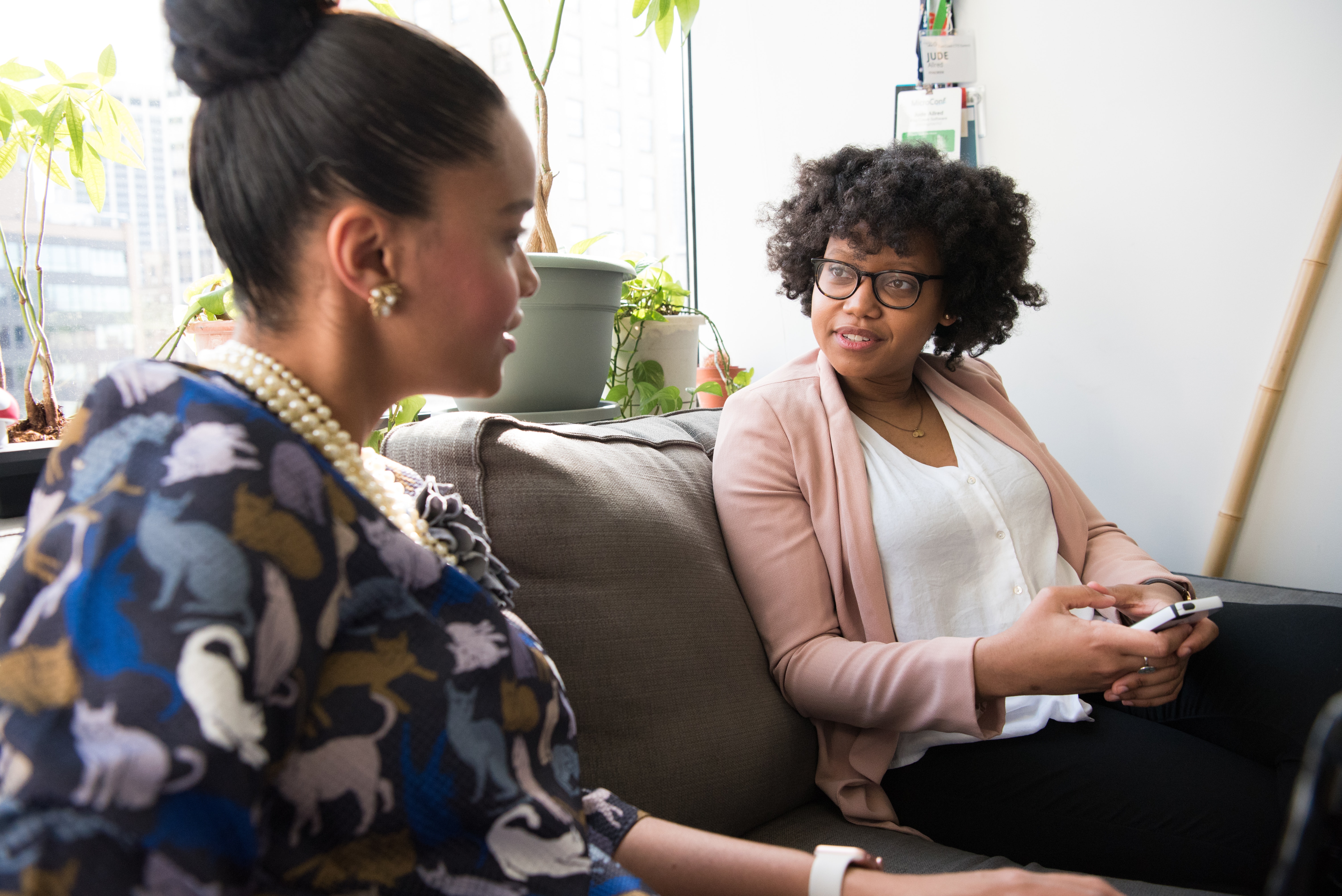 Invite your team to learn with you, and

you won't have to remember everything yourself - like you don't have anything better to do, anyway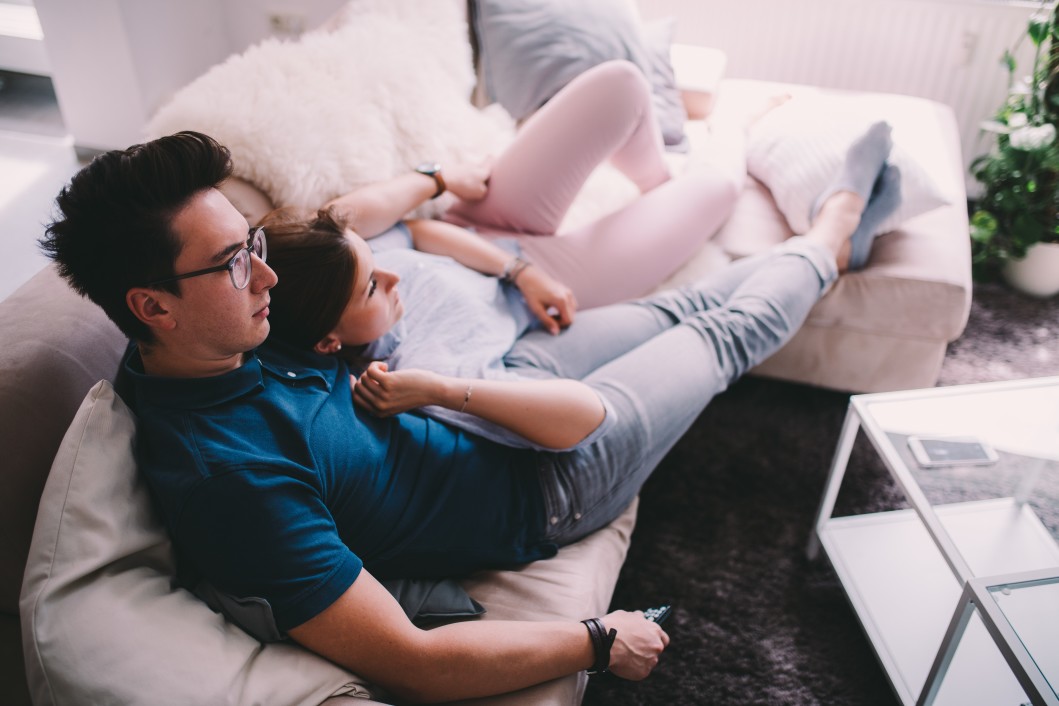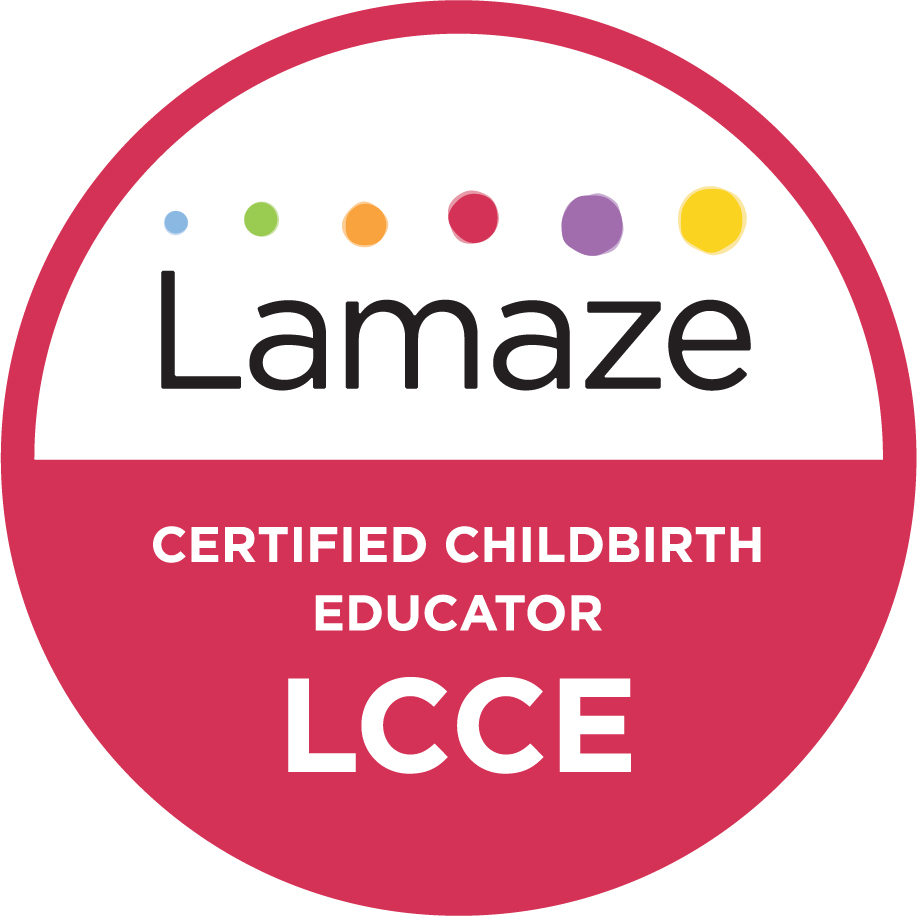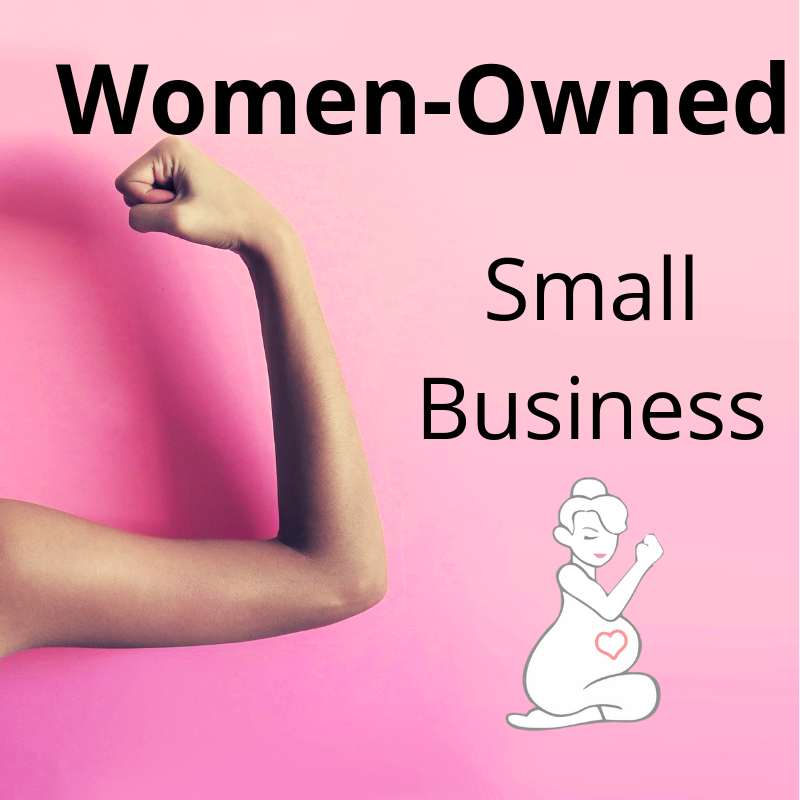 Frequently Asked Questions
What if I just don't have time for a childbirth class?
Great! This ONLINE, SELF-PACED course was created just for busy people! It's broken up into 6 sections that are completely manageable, you can watch the videos and view the printables all on your phone on-the-go, even in bed as you wind down for the night! If you just need to binge All The Things ASAP, you can also easily complete it in a weekend. Take it in order of how I teach it or jump around and get to the juicy parts first and fill-in from there - you do you! This is your course, made for your busy butt, but fully loaded so you don't have to sacrifice any material just because you're the B word! [ahem, busy]
What if I don't have a spouse or partner?
No problem. This course is for Anyone and Everyone giving birth. There are activities that can be done with a partner or support person, but it's optional and are also encouraged to be done on your own!
I'm due in two weeks, do I have time to learn what I need?
The course starts now and never ends! It is a completely self-paced online course - you decide when you start and when you finish. There are about 12 hours of video inside the course, so you could truly review all of it (or even just the most important parts to you) in a weekend or a few evenings before bed!
Is this course just for Unmedicated Labors? I kinda want an epidural but I'm still unsure
No way! This course is designed to give information on options and then for you to decide what's right for you. I have zero feelings about whether you should or shouldn't get an epidural, pain medication, labor in a shower - they're all options that you can consider - and they're all great tools.
How long do I have access to the course?
How does forever sound? Yup, you have lifetime access to this course and all future updates (and some big ones happened in 2019 already!)
What if I'm unhappy with this course?
We would never want you to be unhappy! If you are unsatisfied with your purchase, contact us in the first 30 days and we will give you a full refund.
What if I don't speak English or am hearing impaired?
Unfortunately, at this time, this course, videos and written handouts, are only available in English. Closed Captioning is coming soon
I've had a baby before. Is this class right for me?
Current parents are some of my favorite students, because you have so much life knowledge. No one can teach you all of the things that you've learned while giving birth and raising humans. This class gives you the peace of mind that you're learning all of the updates that have happened in healthcare since your last babe! Also, you're saving precious parent time by getting it all from a RN, who's been there, seen that, instead of scouring the interwebs for answers to your burning questions. Time is precious!
But I'm a VBAC. Can I take this class?
Good grief, of course, and I'm so glad you're here! You might be looking for even more answers to your important questions, because you've been there before and want not only another birth, but a birth done differently! Arm yourself with information, and you'll know how to have a different birth experience, because you'll know exactly what to expect, what questions to ask, how to confidently make the choices that are right for you, and a bunch of tips, tricks, and techniques for supporting physiology - that's letting labor start on its own and progress through to a baby on your chest!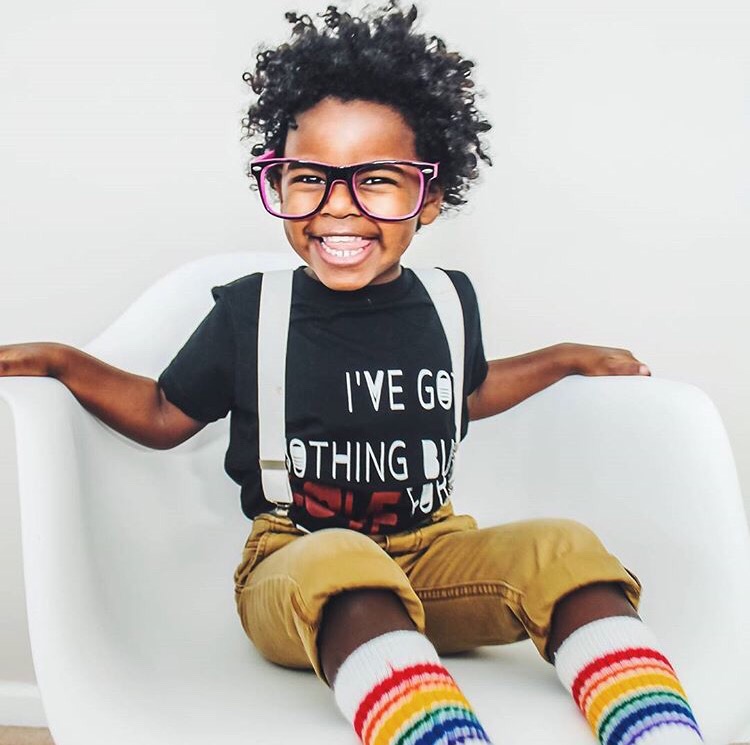 Diversity is celebrated here!
#webirthboldly